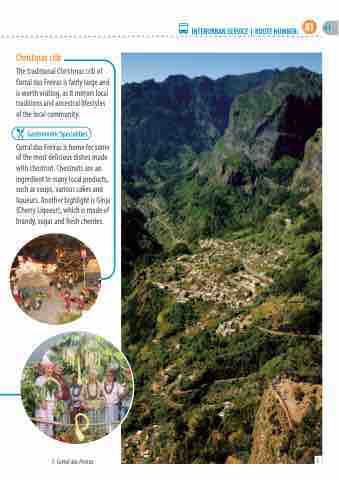 INTERURBAN SERVICE | ROUTE NUMBER: 81
41
   Christmas crib
The traditional Christmas crib of Curral das Freiras is fairly large and is worth visiting, as it mirrors local traditions and ancestral lifestyles of the local community.
Gastronomic Specialities
Curral das Freiras is home for some of the most delicious dishes made with chestnut. Chestnuts are an ingredient in many local products, such as soups, various cakes and liqueurs. Another highlight is Ginja (Cherry Liqueur), which is made of brandy, sugar and fresh cherries.
       1. Curral das Freiras
1.